Weltmeister Accordion: The Dramatic Concert about WWII and More
20 september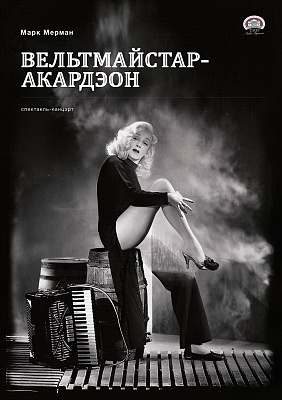 The Janka Kupała Theatre decided to rename one of its most distinctive productions, the dramatic concert WWII after songs by Mark Merman, and perform it on a regular basis.




In May 2015, Mikałaj Pinihin directed a dramatic concert show after songs by Mark Merman, in honour of the 70th anniversary of the end of the World War II. The dramatic concert WWII consisted of 18 songs sung by the artists of the theatre in the language they were written, Russian; the music was arranged by Uładzimir Kurjan and performed live by the theatre orchestra.

The production proved to be extremely exciting and important. We chose to keep it in our playbill under the different name, Weltmeister Accordion after one of the best known and emotional songs by Mark Merman.

The next show will be performed on October, 22. See the playbill and our page for additional information.