Paŭlinka (12+)
Janka Kupała
scenes from gentry routine in two acts
| | |
| --- | --- |
| Director | Leŭ Litvinaŭ |
| Set design | Barys Małkin |
| Composer | Jaŭhien Cikocki |
Premiere – May 23rd, 1944
Duration – 120 min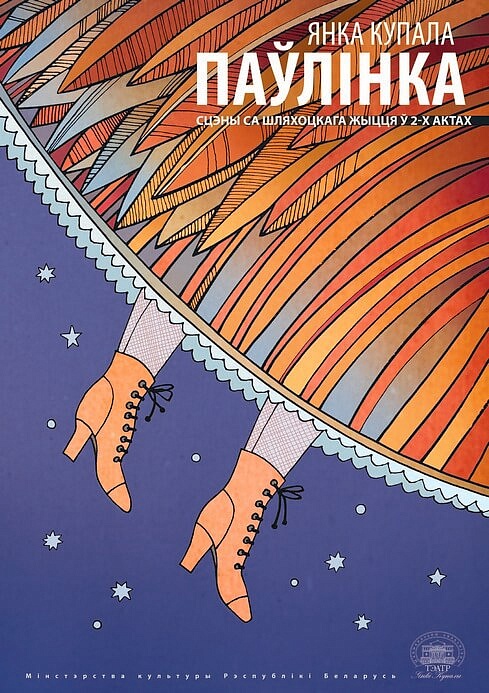 Paŭlinka stands always alone in the rich repertoire of the theatre: no other production in the world has been played on the same stage for 76 years. Yet our oldest production keeps attracting new generations of spectators.
The secret of such success lies in vivid characters, interesting plot, and beautiful songs and dances. The story about a girl who chose her fiancé in spite of her father's wish is rich in national flavour and humour. Every minute of this legendary production makes Belarusian culture closer to the audience.
The play is performed in Belarusian. Simultaneous English or Russian translation may also be available at the performances marked with the special sign in the bill. Please, check in advance if translation is provided at the show you would like to visit and the language of translation available.