The School for Taxpayers (16+)
Louis Verneuil and Georges Berr
a three-act comedy
| | |
| --- | --- |
| Director | Mikałaj Pinihin |
| Set design | Rusłan Vaškievič |
| Costumes | Alona Ihruša |
| Translation | Andrej Chadanovič |
Premiere – January 28th, 2017
Duration – 150 min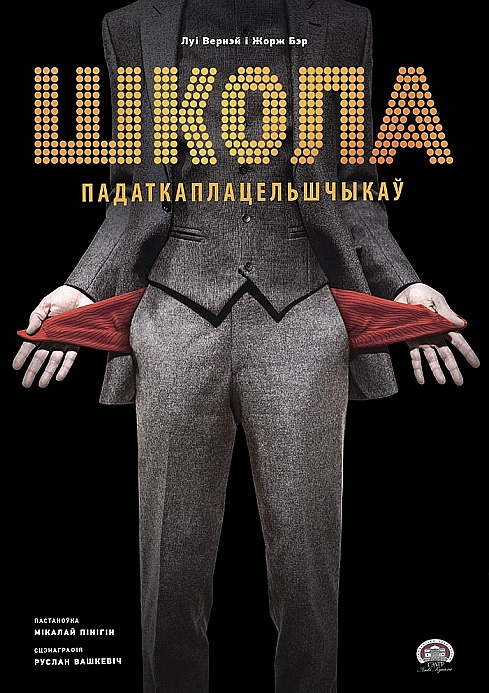 The School for Taxpayers (or L'École des contribuables) is ironical if not light-hearted French comedy about legal means to succeed in the time of an economic crisis. The way to success is simple. All you need is to find a few witty ways to evade taxes, establish a profitable school for other disappointed taxpayers, and turn the Eiffel Tower into your giant advertising billboard. Mind that you also have to be a charming and talented adventurer who is head over heels in love with his fickle wife. The play was written in 1934, one of the hardest years in modern French history, but is still amusing and topical now. It turns out that you can talk about money with a laugh!
The production features gypsy jazz songs by Django Reinhardt.

The play is performed in Belarusian. Simultaneous Russian translation may also be available at the performances marked with the special sign in the bill. Please, check in advance if translation is provided at the show you would like to visit.