The Voiceless (14+)
Aleś Adamovič
a drama in one act
| | |
| --- | --- |
| Director | Alaksandr Harcujeŭ |
| Set design | Barys Hierłavan |
| Costumes | Alona Ihruša |
| Composer | Aleh Hadoska |
| Stage adaptation | Alena Kalunova, Alaksandr Harcujeŭ |
| Plastic movement | Jaŭhienija Kulbačnaja |
| German language assistant | Valancina Koršuk |
Premiere – April 29th, 2010
Duration – 120 min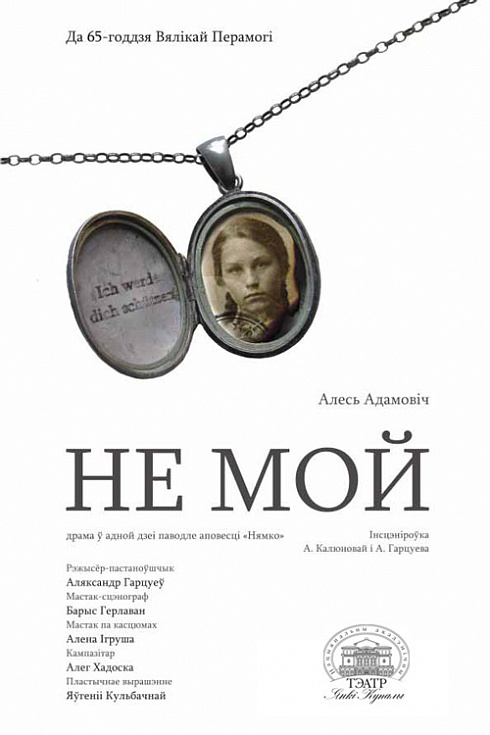 Wartime forces people to choose between life and conscience. Palina, a Belarusian girl, saves Franz, a Wehrmacht soldier,  from death passing him off as her mute brother. In tears and ruins a precious love is born; and it seems to be the only thing that helps people survive in such inhuman conditions.

Awards:
Winner of the First National Theatre Prize in five nominations (2011);
Grand Prix of the XI Slavic Theatre Meetings International Festival, awards for best scenography (Barys Hierłavan) and for best acting duo (Alaksandr Kazeła and Valancina Harcujeva) (May 2013).