Elza's Land (16+)
Yaroslava Pulinovich
a life
| | |
| --- | --- |
| Director | Alena Hanum |
| Set design and costumes | Kaciaryna Šymanovič, Siarhiej Ašucha |
| Score | Viktar Kiścień |
| Translation | Volha Babkova |
Premiere – February, 2018
Duration – 90 min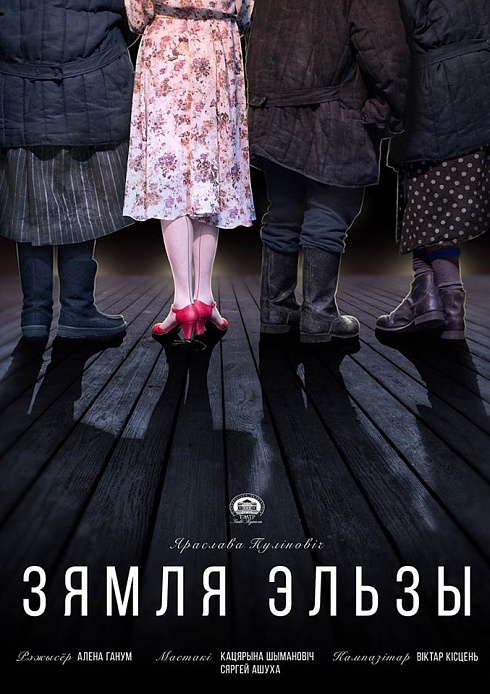 Your name is Elza and you live your whole life as if it isn't your own.
Your name is Elza and even your relatives are unable to pronounce your real surname - Blumentrost. 
Your name is Elza and your always wear black and grey clothes.
But now you are walking down the street of your village in a pink dress and high-heeled little boots, because your name is Elza!
This is a story of encounter and love which lighted up the closing stage of life of two people and filled it with unprecedented, unfamiliar feelings.
Each man has the right to have his own little stairway to Heaven.