The 97th Season Is Over
28 july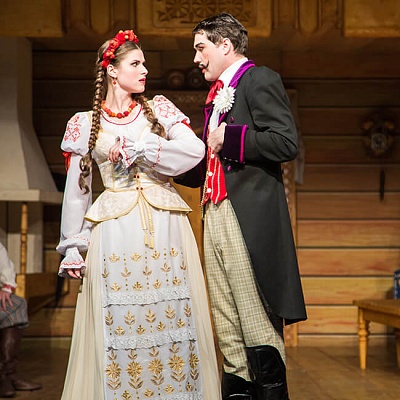 Tonight, on July 28th, we will close the 97th theatre season with Paŭlinka. Let's recall the brightest moments of it!
Three productions were premiered at the Main stage

The Crystal Shoe
by Siarhiej Kavalčyk revived the tradition of staging productions for small children at our theatre. The well-known story with the happy-end took a new form of a masquerade ball with beautiful music, sets, and costumes.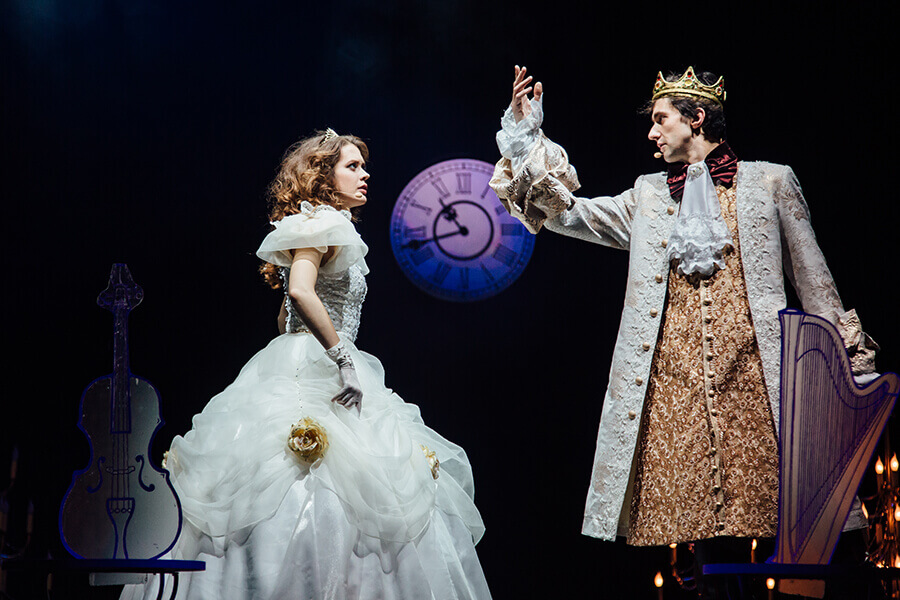 The School for Taxpayers
, a comedy directed by Mikałaj Pinihin after the same-titled play by Louis Verneuil and Georges Berr, was a real hit of the season. The story takes place in France during the crisis of the early 1930s but is as topical now as it was more than seventy years ago.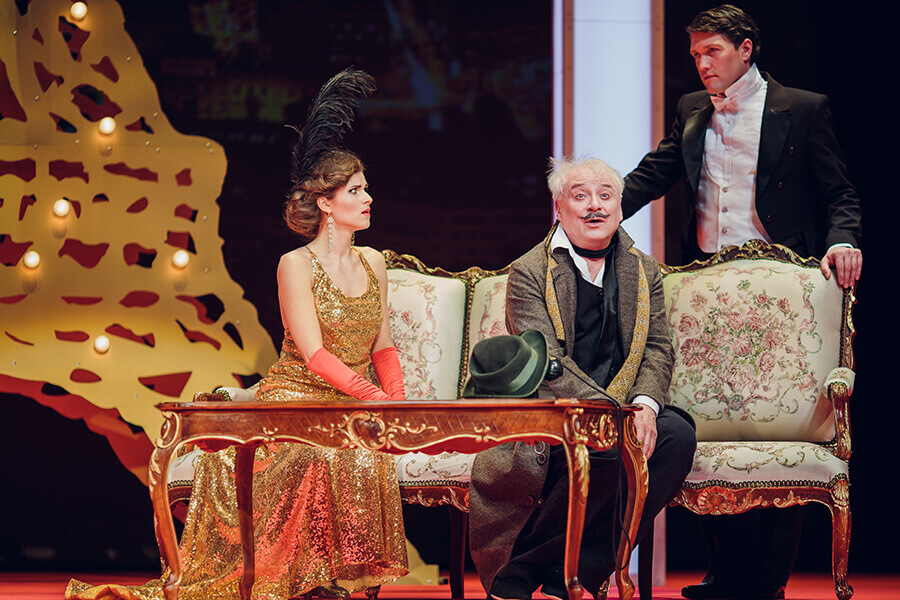 Jeweller's Jubilee
, directed by Alaksandr Harcujeŭ after the play Maurice's Jubilee written by a British playwright Nichola MacAuliffe, became an opportunity to pay tribute to the masterly acting of the older generation of the artists of our company.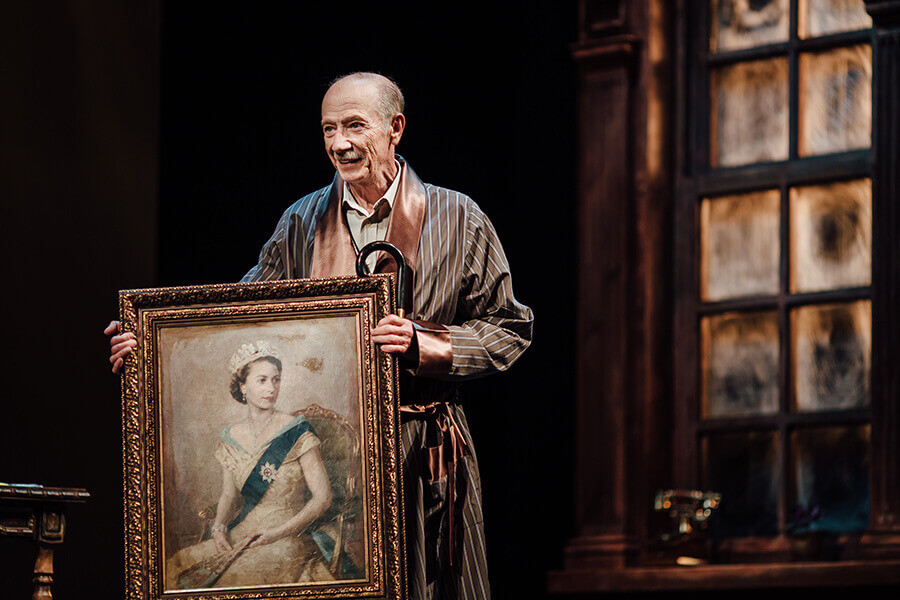 Jura Dzivakoŭ directed
Woyzeck
at the Chamber stage. His production took a form of a theatre experiment with elements of an erotic thriller, just what Georg Büchner would want it to be.
Tours and festivals
The theatre celebrated the 10th anniversary of
The Evening
with the performance on the stage of the Business and cultural complex of the Embassy of the Republic of Belarus in the Russian Federation (Moscow, Russia) on October 27th, 2016.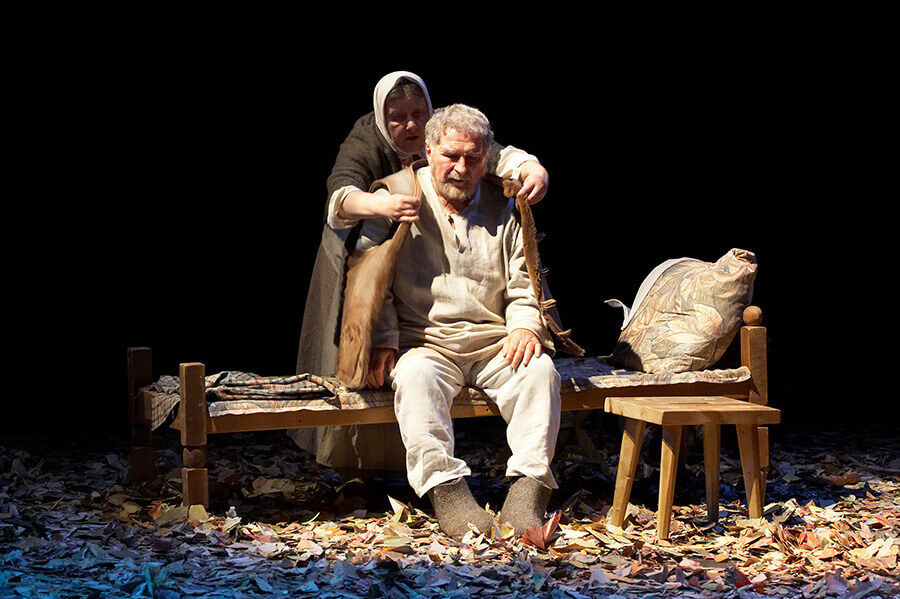 On June 23d, 2017
The Office
was performed at the Schoolchildren's Palace in Astana (Kazakhstan), where the 1st World Theatre Festival "Astana" took place. The festival was dedicated to the 80th anniversary of Asanali Ashimov, a People's Artist of the USSR and Kazakh SSR, a winner of State Prizes of the USSR and Kazakh SSR. It was also timed to Expo 2017, an International Exposition which also took place in Astana.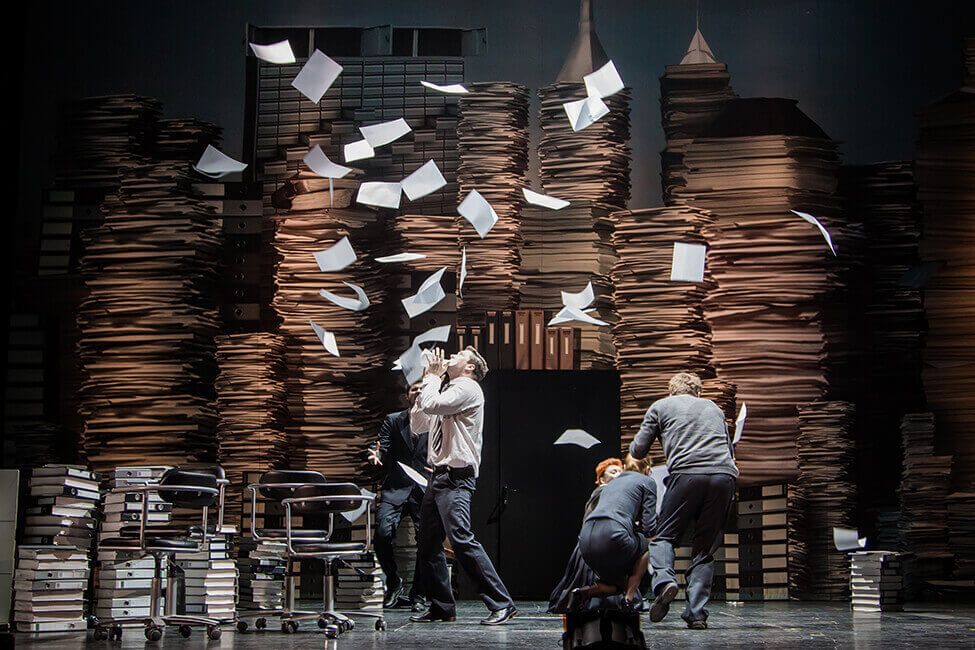 That's how the 97th theatre season looked like. Thank you for sharing this incredible year with us. See you in September!
The next season will traditionally start with
Paŭlinka
on September 3d. The premiere of
Matches
by Kanstancin Ściešyk, directed by Taćciana Łaryna, will take place on September 5th. On September 29th the concert of
TonqiXod
will also take place at the Chamber Stage.