En souvenir de Chagall: Premiere Postponed
11 march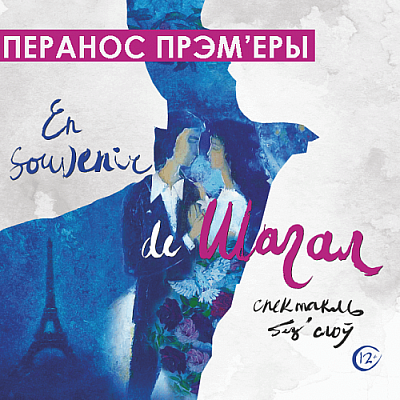 We regret to announce that the premiere of En Souvenir de Chagall, the upcoming production directed by Sergey Zemlyanskiy, has been postponed. The opening night is now scheduled for 29 and 31 May.
The postponement of the premiere has been caused by one of our contractors failing to produce certain elements of set design in a qualified manner and provide them in time. At the present moment, the theatre completes the required elements of set design. As the production team has to start working on the next project and no time slots are available in our playbill in March and April, the theatre and production team has mutually agreed to postpone the premiere till late May.
Please, return the tickets you have bought to the theatre box office (7a Enhiels St). The tickets for the shows scheduled for 13, 14, and 15 March are to be returned till 21 March 2020; the tickets for the shows scheduled for 26 and 27 March are to be returned till 31 March 2020.
The administration of the Janka Kupała National Academic Theatre sincerely apologizes for the caused inconveniences.