All Shows from 1 to 10 April Cancelled
01 april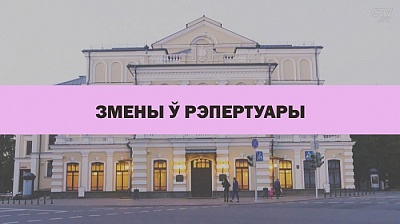 Dear spectators, we regret to inform you that the shows scheduled for the following dates are now cancelled: 1, 2, 3, 4, 5, 7, 8, 9, and 10 April 2020.
We continue streaming online video recordings of our productions for our fans on the Youtube page of the Janka Kupała Theatre:
2 April: The Harvest
5 April: Zhart to you (World Theatre Day sketch show)
7 April: The Evening with Honoured Artist Tamara Mironava
8 April: Office
10 April: The Boor
You can return the tickets for the cancelled shows to the theatre box office at 7 Enhiels St until 20 April, or use it to visit the same show until the end of the season.
We apologize for the inconvenience and hope to see you again at our shows.