World War II. Premiere
07 may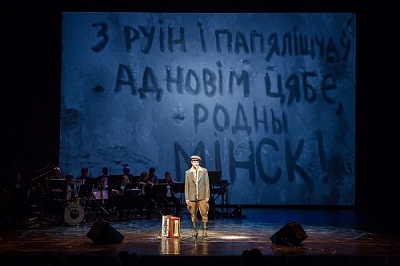 The National Janka Kupała Theatre presented a new dramatic concert WWII after songs by poet and composer Mark Merman.
War occupies a special place in the repertoire of the theatre, from iconic
Privats
by Aliaksiej Dudaraŭ staged by Valery Rajeŭski to
The Voiceless
after a short novel
The Mute
by Aleś Adamovič, a winner of five National Theatre Prizes. This time Mikałaj Pinihin directed his show using poetical and musical material: 18 songs devoted to persons and events of the WWII, composed by our compatriot
Mark Merman
and arranged by
Uładzimir Kurjan
. The set design was created by
Barys Hierłavan
, costumes were designed by
Alona Ihruša
.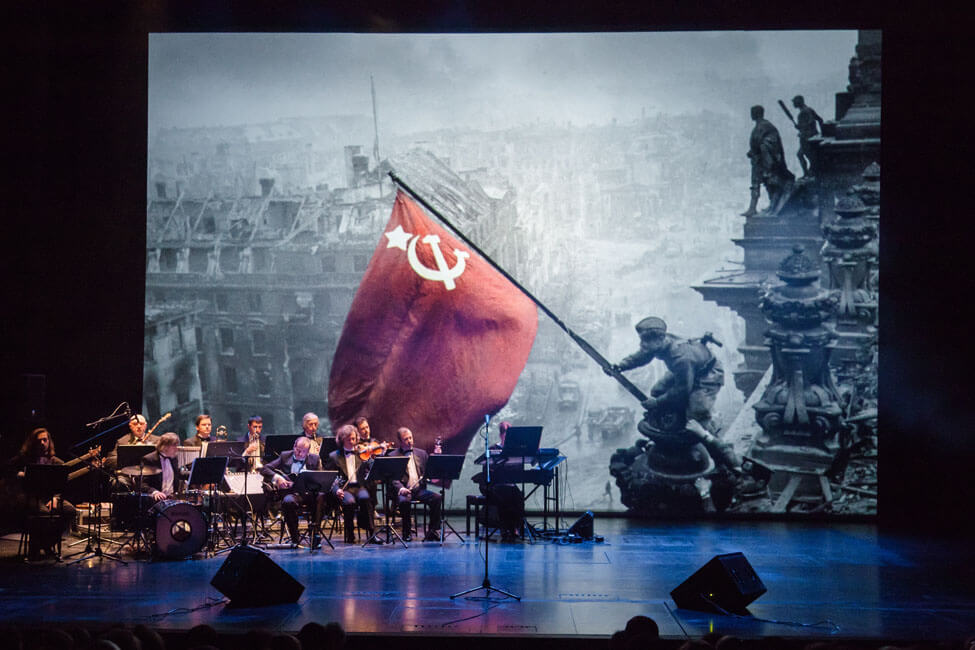 "Each song by Mark Merman is a separate performance for me", says
Mikałaj Pinihin
. "It's not a non-permanent performance timed to 70 anniversary of the Great Victory, it will be included into the repertoire. World War II is shown from an unusual perspective, as we remember events which were taking places from Europe to Northern Africa from 1930 to 1948, and mention historical personalities of that period: Lyubov Orlova, Marika Rökk, Leonid Utesov, Lili Marlen, Winston Churchill, Leni Riefenstahl, Solomon Mikhoels, Antoine de Saint-Exupéry.
"My songs were sung in the Janka Kupała Theatre. I am very grateful to the artistic director Mikałaj Pinihin, actors, and exceptionally professional team of technical support. This performance may be the justification of my life", said
Mark Merman
after the premiere.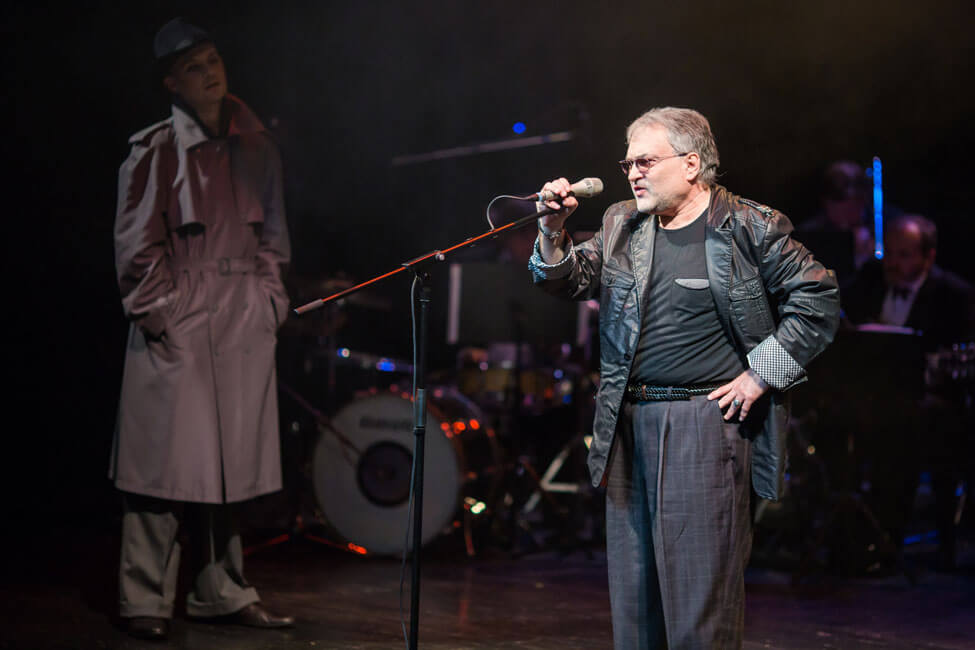 The songs are performed by
Śviatłana Anikiej, Zoja Biełachvościk, Viktoryja Čaŭłytka, Hienadź Harbuk, Valancina Harcujeva, Marta Hołubieva, Pavieł Charłančuk-Južakoŭ, Hanna Chitryk, Alaksandr Kazeła, Viktar Manajeŭ, Alena Sidarava, Ihar Sihoŭ, Julija Špileŭskaja
.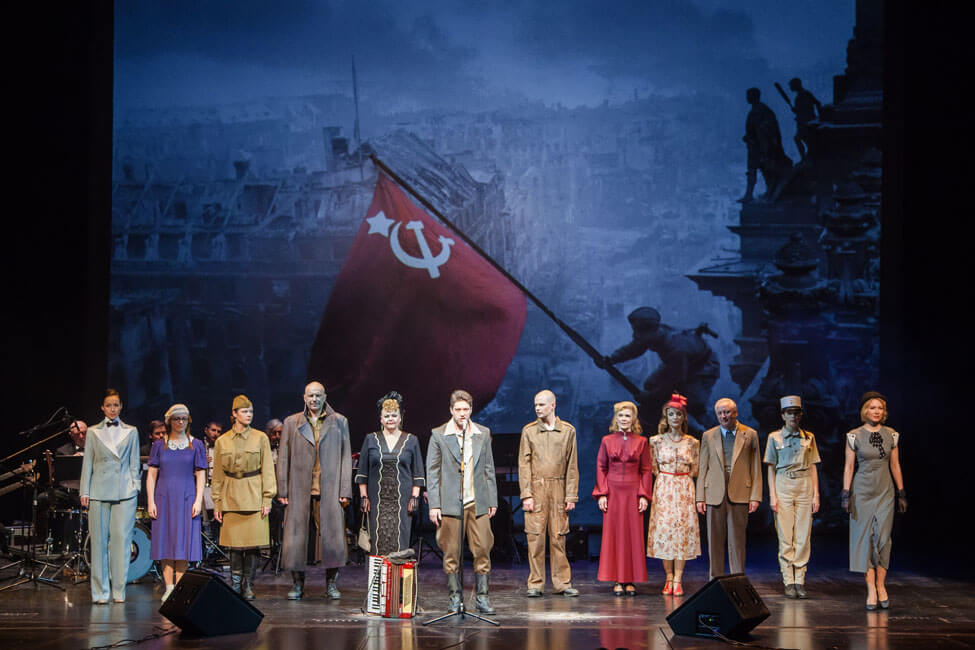 The artists are accompanied with the Janka Kupała Theatre orchestra:
Hienadź Višniakoŭ
(violin),
Leanid Kłunny
(banjo, mandolin, Pan flute),
Eryk Arloŭ
(bass guitar),
Andrej Sienaženski
(violin),
Jury Chiłaviec
(guitar),
Kiryl Zmuško
(button accordion),
Žanna Karpienka
(keys),
Andrej Saponienka
(drums),
Jury Alšeŭski
(trombone),
Siarhiej Ciarencjeŭ
(clarinet),
Andrej Alejnik
(trumpet).