Antigone: the premiere!
04 december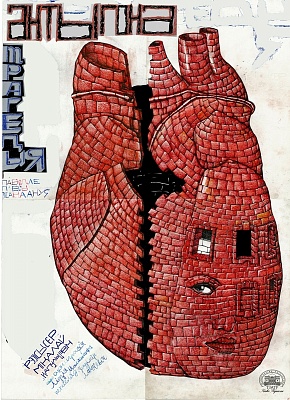 On December 5 and 6, Antigone after Jean Anouilh, directed by Mikałaj Kapulcevič, was premiered at the Janka Kupała National Academic Theatre.


The famous tragedy about Antigone, written by Sophocles, was rewritten by Jean Anouilh, French playwright and the founder of intellectual drama, and staged in occupied Paris in 1943. Mikałaj Kapulcevič, a young director, presents the story of furious rebel Antigone as a story of senseless destruction in the world where people are taken hostages by their own destructive ideas.

Marta Hołubieva and Dyjana Kaminskaja feature as Antigone. Mikałaj Kiryčenka features as Creon. Pavieł Astravuch features as Haemon. Kaciaryna Alejnikava features as Ismene. Dźmitryj Jesianievič and Pavieł Jaskievič feature as the Guards. Tamara Mironava and Ała Jeljaševič feature as Nurses.

Set design and costumes were designed by Lidzija Małašanka. The play was translated by Uładzimir Lankievič. Artistic director of the production is Mikałaj Pinihin.

Antigone is the first production to be directed specially for the Chamber Stage. The new venue seats only 70 spectators and is created for small-scale productions, experimental productions, workshops, or student productions.