Art in Paris
14 june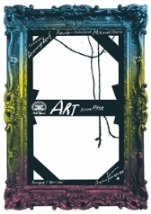 On June 16 and 17, the Janka Kupała National Academic Theatre will take part in the project of the Belarusian Embassy in France and Permanent Delegation of Belarus to UNESCO, First Belarusian Theatre Seasons in France. On June 16 Art will be performed in the Les Feux-de-la-Rampe in Paris, in context of the project.
The intellectual comedy by famous French playwright Yasmina Reza tells the story of three 40-year old friends who suffer the midlife crisis which threatens to destroy their long-time affection. The comic element of the situation leads gradually to the understanding of the complexity of the Art of Human Relations, full of misunderstandings, cruelty, and unbelievable tenderness. The play has been translated into 35 languages and has been staged at numerous venues throughout the world
The Janka Kupała National Academic Theatre is grateful to Pavał Łatuška, Ambassador Extraordinary and Plenipotentiary of the Republic of Belarus to France, for his initiative, energy and support, and Avtoprom Ltd, the permanent dealer of
RENAULT
in Belarus, for their financial support, which made this tour possible.