ART. Premiere!
03 december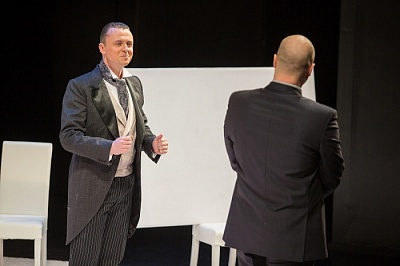 ART by Yasmin Reza, directed by Mikałaj Pinihin, was premiered at the Janka Kupała National Academic Theatre.


It was the premiere which had been waited for with special excitement. The previous incarnation of ART made a sensation in Minsk in the late 90th and became an iconic production for Belarusian theatre. For a few generations of spectators Serge, Marc, and Ivan have been inseparably connected with Siarhiej Žuraviel, Ihar Zabara, and Viktar Manajeŭ. In 1997 the famous story about the friendship of three men in their forties which was called into question when one of them bought an expensive painting was staged by Mikałaj Pinihin with this star actor trio at the Small Theatre. Later the director tackled this story again at the Tovstonogov Bolshoi Drama Theater in Saint Petersburg, together with Andrei Tolubeev, Valeriy Degtiar, and Gennadiy Bogachev. Now ART by Mikałaj Pinihin is staged at the Janka Kupała Theatre.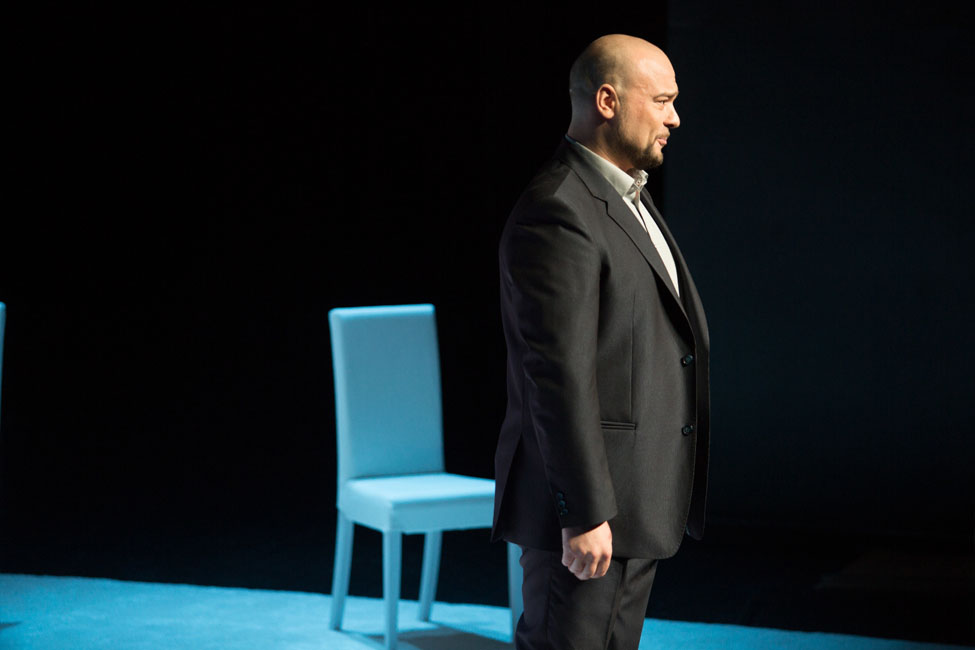 Two casts are involved in the new production: Siarhiej Čub and Alaksandr Kazieła feature as Serge who bought a white painting about five feet by four; Aleh Harbuz and Arciom Barodzič feature as Marc who was angered by what his friend had done; Pavieł Charłančuk-Južakoŭ and Michaił Zuj feature as Ivan who tried to reconcile them with each other.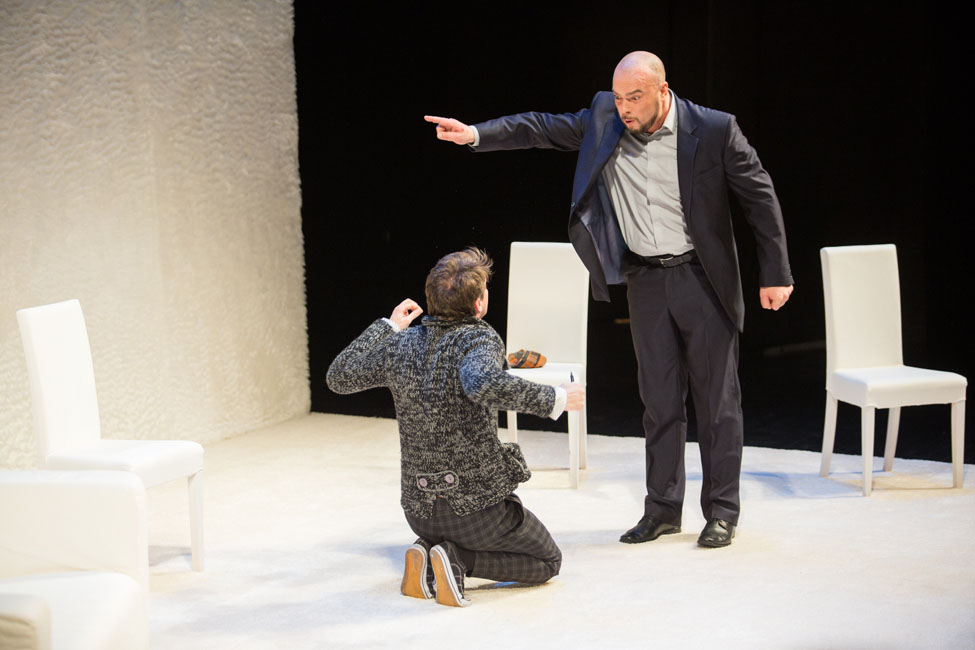 Costumes were designed by Ludmiła Hancharova. Set design was designed by Aleksandr Orlov, a scenographer from Saint Petersburg.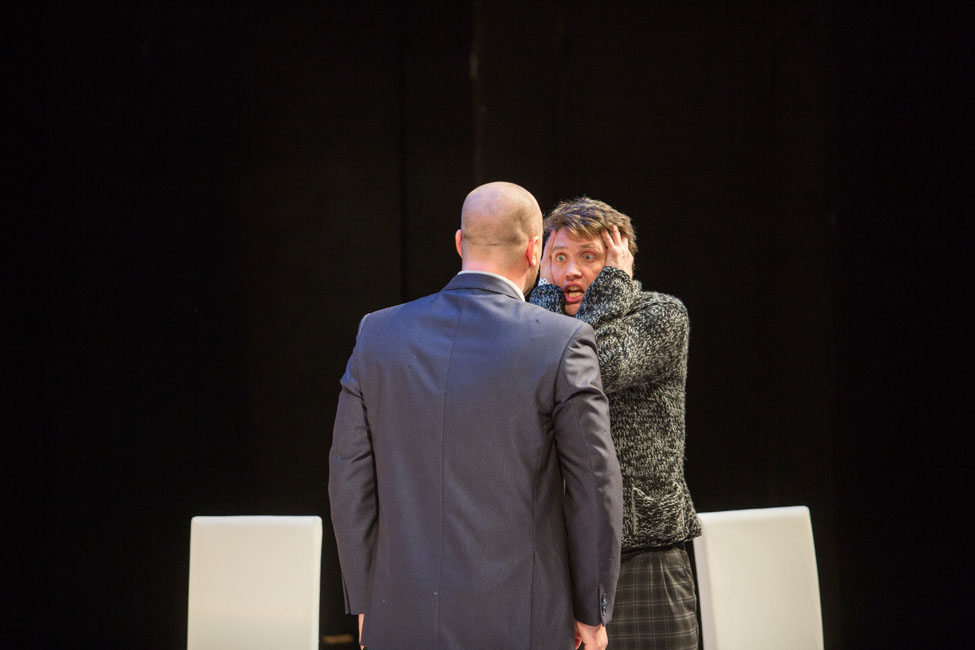 Next performances are to be on December 29 and 30.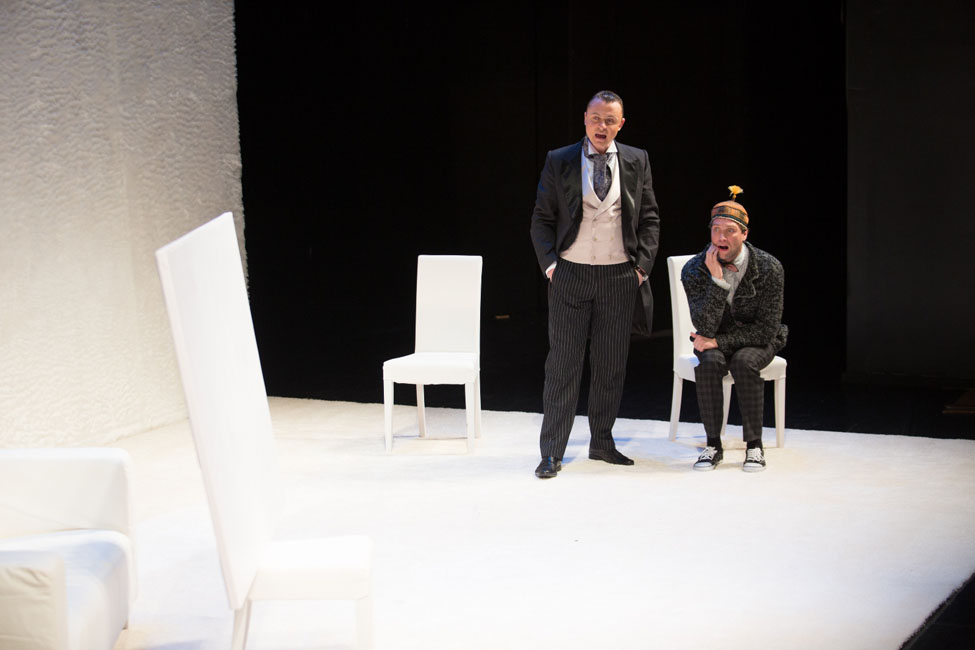 Photos by Michaił Nieścieraŭ.