The 98th Season Starts!
01 september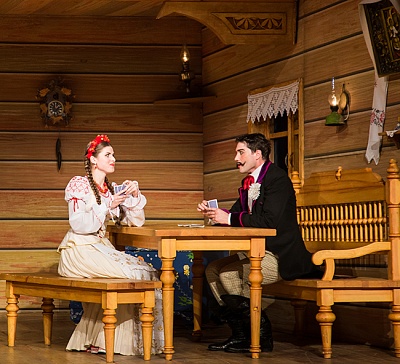 On September 3d we will traditionally start our theatre season with Paŭlinka. Here are our plans for the upcoming months. Our playbills for September and October are here. And don't forget that you can buy tickets using our website as well!
On September 5 and 6 we will premiere
Matches
at the Chamber stage. Tickets are available at our web-site.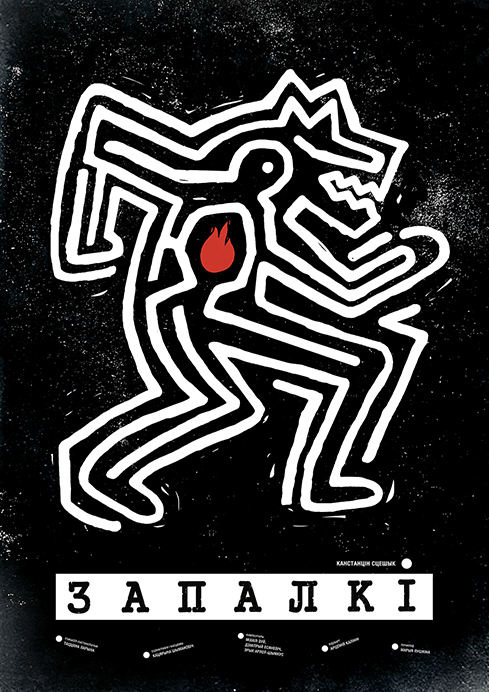 The action of the play takes place in some Belarusian city at the present time. Tolia, the protagonist, tries to sort out the past and find his place in life while bringing up his daughter, whom he likes to tell magic parables about woods, wolves, and fire. The plot is full of unexpected, spontaneous yet very organic turns. Fragments of everyday reality form a magic vision of human existence. The play uses a light, ironic language, which is in keeping with the language of the modern generation, to remind how fragile human life is.
The play was written by Kanstancin Sciešyk and directed by Taćciana Laryna. Set design and costumes were designed by Kaciaryna Šymanovič. Video content was created by Arciemij Kalinin. The music score was written by Eryk Arloŭ-Šymkus, Dźmitryj Jesianievič, and Michail Zuj. The text was translated into Belarusian by Maryja Puškina.
The cast includes Ivan Kušniaruk, Pavieł Astravuch, Dzmitryj Tumas, Dzijana Kaminskaja, Maryna Hardzijonak, Kaciaryna Alejnikava, Kryscina Drobyš, Uładzimir Rahaŭcoŭ, Viačasłaŭ Paŭluć.
The premiere will be followed by the start of rehearsals of
The Government Inspector
by Nikolai Gogol and
Elza's Land
by Yaroslava Pulinovich. Both premieres are scheduled for January 2018.
In November 2017
The Seagull
by Anton Chekhov, directed by Mikałaj Pinihin, will tour in China. The production will be performed in four cities: Guangzhou, Zhuhai, Xiamen, and Jinan.