Janka Kupała Theatre Will Host XII International Festival "Saint Petersburg Theatre Season"
16 november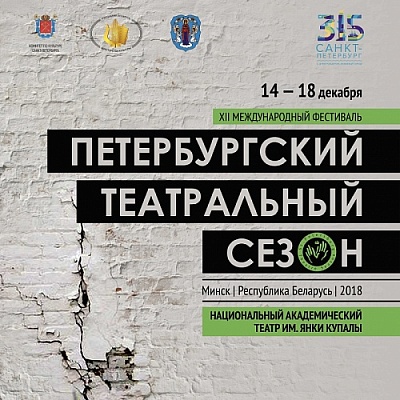 From December 14 to December 18, the Janka Kupała Theatre will host XII International Festival Saint Petersburg Theatre Season. Minsk spectators will watch five productions directed by leading Russian directors at various Saint Petersburg theatres.
The festival has been functioning since 2007. It sets a number of cross-cultural goals, from widening cultural connections between Saint Petersburg and other renown theatre centres to exchange of ideas to the organization of large-scale cultural events. The festival has been successfully hosted at Berlin, Dresden, Belgrade, Tel Aviv, Haifa, Tbilisi, and Athens.
In 2018 an incredibly rich programme will be presented to the Minsk audience:
December 14. 19.00
Andrei Mironov Russian Enterprise theatre (Saint Petersburg).
Madame Bovary
A stage fantasy in two acts after the novel by Gustave Flaubert.
December 15, 19.00
Priyut Komedianta State Drama Theatre
There's No Tolstoy
A tragicomedy in two acts.
December 16, 19.00
Bolshoi Puppet Theatre
The Sky in a Suitcase, or Puppies in the Night
Lyrical clownery in one act.
December 17, 19.00
Komissarzhevskaya Academic Drama Theatre (Saint Petersburg)
Helver's Night
A drama in one act by Ingmar Vilqist.
December 18, 19.00
Baltic House Theatre-Festival
Do You Know What Love Is?
A lyrical comedy.