Woyzeck: Premiere Is Soon!
28 march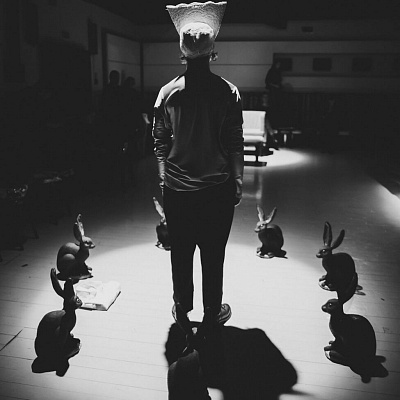 On April 6th the theatre will present the premiere, Woyzeck by Georg Büchner. The new production is directed by Jura Dzivakoŭ.



"Karl Georg Büchner is a German scientist, a doctor, a dramatist, a poet, and a revolutionary. He is the man who revealed me the dissection room without a drop of blood. He convinced me that people don't know anything about the man", says the director Jura Dzivakoŭ.

Varvara and Pavieł Miadzviedzieŭ, the theatre photographers, took a glimpse at the rehearsals in the dissection room of the Chamber stage.

The set design for the production is designed by Tacciana Dzivakova;  the choreography is designed by Anastasija Łapcinskaja; the play was translated by Iryna Hierasimovič. The performance will be supported by live music played by Eryk Arłoŭ and Dzmitryj Jesianievič.

The cast involves Siarhiej Rudenia, Alaksandr Małčanaŭ, Kryścina Drobyš, Sviatłana Anikiej, Mikałaj Kučyc, Alaksandr Zielanko, Andrej Drobyš, Michaił Zuj, Raman Padalaka, Maksim Karascialoŭ, and musicians Eryk Arłoŭ and Dzmitryj Jesianievič.