Love As Militarism. Premiere in the making
09 february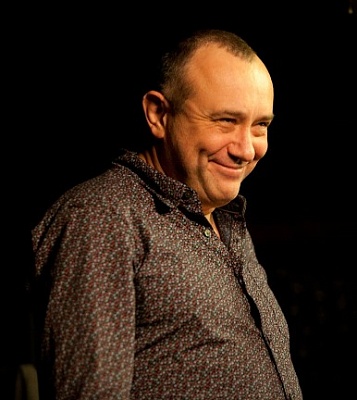 Rehearsals of the new production Love As Militarism after the same-titled play by Dmitriy Gladilin have started in the Janka Kupała National Theatre. The production will be directed by Dzmitry Ciško. The premiere will be held on the Chamber Stage in May.

The play was translated in Belarusian by Maryna Kazłoŭskaja. Set design and costumes will be created by Lidzija Małašenka and Kryścina Pieržukova. The music score for the performance will be composed by Pavieł Zacharanka. Artistic director of the production is Mikałaj Pinihin.

The cast involves Śviatłana Anikiej, Hienadź Aŭsiannikaŭ, Zoja Biełachvoscik, Kryścina Drobyš, Hienadź Harbuk, Aleh Harbuz, Kaciaryna Javorskaja, Dyjana Kaminskaja, Maksim Karaścialoŭ, Śviatłana Kažamiakina, Mikałaj Kiryčenka, Jaŭhienija Kulbačnaja, Hieorhij Malaŭski, Juljana Michnievič, Alaksandr Padabied, Julija Špileŭskaja, Dźmitryj Tumas, Alaksandr Zielanko, Zinaida Zubkova.