Leŭ Litvinaŭ's Paŭlinka May Become Historical And Cultural Asset
11 december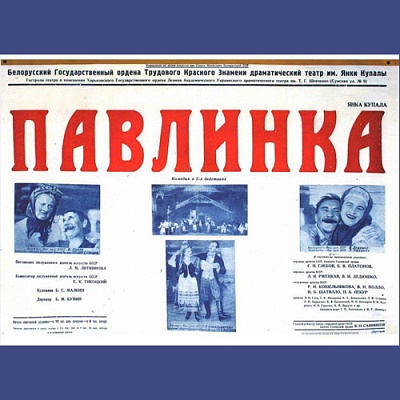 The Belarusian Republican Scientific and Methodological Council on matters of historical and cultural heritage under the Ministry of Culture of the Republic of Belarus has cast their votes unanonimously in favour of the request of the Janka Kupała Theatre to list Paŭlinka, the production directed by Leŭ Litvinaŭ, as a historical and cultural asset of Belarus.
Today, on December 11, this request was supported by Peoples' Artists of Belarus Maryja Zacharevič and Arnold Pamazan (the latter had been performing the part of Adolf Bykoŭski in this very production for more than 30 years) as well as General Director Pavel Latushko, the Head of of Literature and Drama Department Volha Babkova, and Marta Hołubieva, one of the artists who feature at Paŭlinka nowadays.
The famous play was written by Janka Kupała in 1912. It was staged for the first time by Fłaryjan Ždanovič in 1913. The Janka Kupała Theatre produced it for the first time in Tomsk in 1944. This very production has been running on its stage ever since.