Nobleman Zawalnia, or Belarus in Fantastic Stories: Premiere Soon!
16 may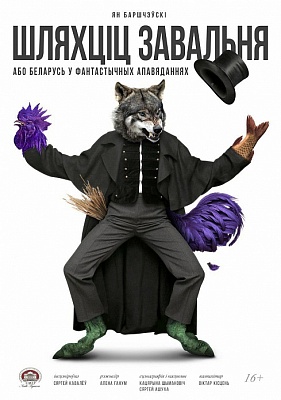 The Janka Kupala Theatre is happy to announce that a new production will be premiered in the first week of July, "Nobleman Zawalnia, or Belarus in Fantastic Stories" after the same-titled book of stories by Jan Barščeŭski.
The new production is directed by Alena Hanum. The stage adaptation of the classical collection of gothic and folk horror stories based on eerie tales and legends of northern Belarus was written by Siarhiej Kavaloŭ. Set design and costumes have been created by Kaciaryna Šymanovič and Siarhiej Ašucha. The original score was composed by Viktar Kiścień. The choreographer is Volha Skvarcova. 
The cast includes Hienadź Aŭsiańnikaŭ, Mikałaj Kučyc, Alena Sidarava, Tamara Mironava, Ivan Kušniaruk, Ivan Trus, Raman Padalaka, Siarhiej Čub, Valancina Harcujeva, Antanina Dubatoŭka, Marta Hołubieva, Kryścina Drobyš, Michaił Zuj, Pavieł Paŭluć, Alaksandr Zielanko, Alaksandr Paŭłaŭ, and other actresses and actors our theatre.