Siarhiej Žuraviel Passed Away
14 august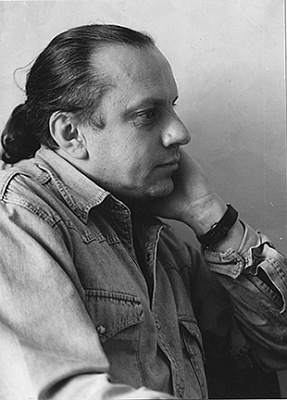 The Janka Kupała National Theatre has suffered a great loss: Siarhiej Žuraviel, our colleague, has passed away. The heart of the People's Artist of Belarus stopped beating on August 14.


Siarhiej Žuraviel was and will forever be a man of prominent bright talent, and lavish natural individuality. Naturalness and sincerity of his dramatic existence spoke for themselves: he was an outstanding professional, a wonderful partner on stage, a witty and ironic interlocutor, a man of high standards of speech and conduct.

Siarhiej Žuraviel appeared in a lot of films, cooperated with radio and TV, his mellow voice was known to hundreds of thousand of listeners and spectators all over the country. He joined the company of the Janka Kupała National Theatre in 2009 as a well-known actor, on the verge of becoming a People's Artist, joining "people whom I know and love".

His dramatic images will remain embedded for ever in our memory: unforgettable Mark in cult Art by Mikałaj Pinihin after Yasmina Reza's play, impetuous Pierre Brochant in Dinner Game by Francis Veber, ambiguous, but still somehow loveable Coleman Connor in The Lonesome West by Martin McDonagh, enigmatic Priest Robak in Pan Tadeusz by Adam Mickiewicz. Though being popular and admired by thousands of fans, he kept repeating that his main part would be played in the future.

Siarhiej Žuraviel was 61. We present our condolences and words of support to the family and friends of the People's Artist.