Jeweller's Jubilee: Premiere!
29 june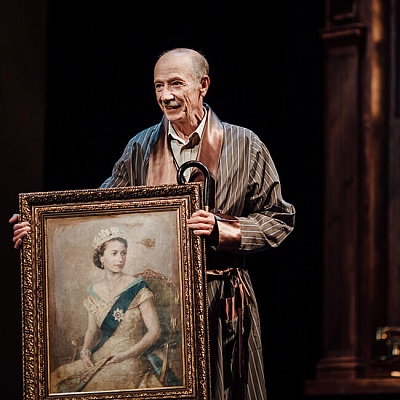 On June 27 and 28 the Janka Kupała National Theatre presented a premiere, Jeweller's Jubilee after the play Maurice's Jubilee by Nichola McAuliffe. The new production is directed by Alaksandr Harcujeŭ.



A jeweller Maurice Hodger (
Hieorhi Malaŭski
,
Alaksandr Padabied
) is dying of cancer. The only thing that keeps him alive is the promise he once gave to Her Majesty to meet her on the day of his 90th jubilee. Helen, his wife (
Natalla Kačatkova
,
Tamara Mironava
), thinks it is folly, but the nurse Katy (
Zoja Biełachvościk
,
Juljana Michnievič
) is ready to listen to Maurice's stories about his encounter with the Queen.
The play was written by Nichola McAuliffe, a British television and stage actress, a playwright, and a novelist. She was named best actress in the Stage Awards for Acting Excellence at the Edinburgh Festival Fringe for playing Katy, the nurse in Maurice's Jubilee.
Next performances are scheduled for July 6 and 18.