The School For Taxpayers: Premiere Is Coming
04 january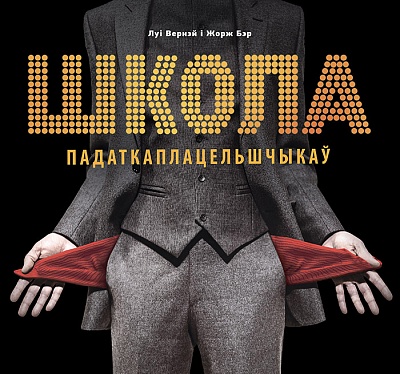 While everyone is celebrating New Year and Christmas, we are preparing the next premiere. The first performances of the new production The School for Taxpayers will be held on January 28, 29, and 31, 2017.





The new comedy by Mikałaj Pinihin is a story about a few witty ways to evade taxes and how to turn one of the symbols of France, the Eiffel Tower, into a giant advertising billboard.

Louis Verneuil and Georges Berr wrote the play in 1934, the time of the Great Depression which rocked the whole world. But the harsh context did not tarnish vividness of the characters or aphoristic sharpness of their words. Gaston Valtier, a young adventurer and the son-in-law of Émile Fromentel, too zealous a director of the tax department, starts making his living with a clever, if not shady enterprise. He instructs impoverished taxpayers how to evade taxes and save money, and they pay him a small percent for it. Or, in other words, he plays a trick on his father-in-law and tries to keep his fickle wife from leaving him for a rich lover.

The scenography is created by Rusłan Vaškievič, one of the best Belarusian conceptual artists; costumes are designed by Alona Ihruša. The French text is translated by Andrej Chadanovič.

The cast involves Viktar Manajeŭ, Kaciaryna Alejnikava, Pavieł Charłančuk-Južakoŭ, Andrej Drobyš, Valancina Harcujeva, Siarhiej Čub, Ivan Kušniaruk, Aleh Harbuz, Alaksandr Kazeła, Alaksandr Padabied, Mikałaj Kiryčenka, Maksim Karaścialoŭ, Ihar Sihoŭ, Ihar Piatroŭ, Viktoryja Čaŭłytka, Taćciana Dzianisava, Siarhiej Rudenia, Hanna Chitryk, Dzijana Kaminskaja.