Performances till 25 April Postponed
11 april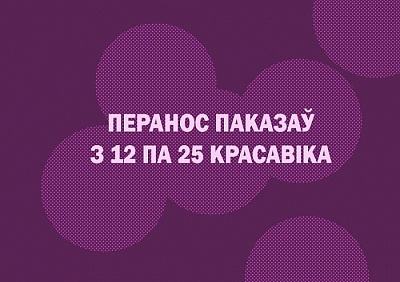 Our dear spectators! Because of the recommendations of the epidemiological services we have postponed the performances that were to be performed at our theatre from 12 to 25 April inclusive.
We are grateful to everyone who supports us and doesn't return the tickets, everyone who joins our online projects and spends their evenings with Kupała Theatre At Home, everyone who sends their warm wishes and archive photos from the theatre. We are grateful to you, our spectators, for your understanding. It is really important to us!
All the tickets will be valid until the end of 2020. If you wish, you can return tickets at the theatre box office at 7a Enhiels St from 10 AM to 8 PM until 8 May.