Radio Prudok Will Go On Paleśsie Chronicles Tour
03 june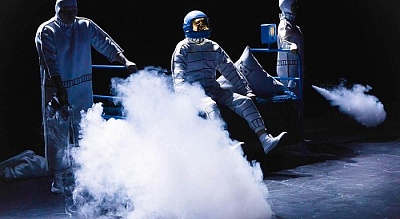 Radio Prudok will go on the 10-day Paleśsie Chronicles tour in July 2019. The theatre company will perform the production in four cities in Brest and Homiel regions.
The first performance will be given in Brest on July 17. On July 20 it will be performed in Pinsk, this year's Capital of Culture of Belarus. It will be followed by the performance in Mazyr, the home of the book's author Andrej Horvat, on July 23. The last performance of the tour will be given in Homiel on July 26. More detailed information about the shows and prices will appear on our site in early June.
The stage adaptation of the same-titled bestselling journal by Andrej Horvat was premiered a year ago, on May 16, 2018. The general sponsor of the production is 
velcom | A1
.