The Seagull Flies to China
12 october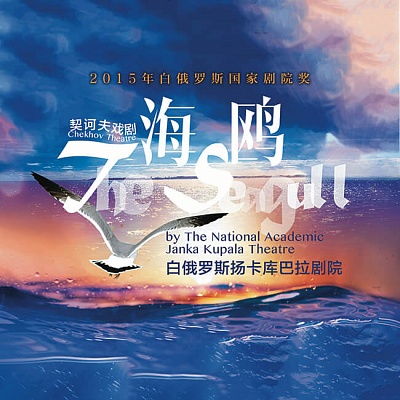 The Seagull, directed by Mikałaj Pinihin, will go on tour to the People's Republic of China this November. The Janka Kupała National Academic Theatre will travel there for the second time; the first big tour was in 2014, when The Wedding and The Voiceless were performed at the Beijing People's Art Theatre. You can read more about it here.





Since 2016, the
Janka Kupała National Theatre
is a member of the
Silk Road International League of Theatres
, which was founded by the Chinese government to promote artistic connections between the member states of the Great and the New Silk Roads. Now the organisation includes more than 80 members from 30 countries. The Chisese tour of
The Seagull
will be the first event held thanks to the Belarusian-Chinese co-operation within the framework of the International League.
The Janka Kupała National Theatre is invited to visit four cities, namely Zhuhai, Guangzhou, Xiamen, and Jinan. Here are the posters created by our Chinese hosts exlusively for our visit.