Our Set Designer Kaciaryna Šymanovič Won Best Scenography Award
29 march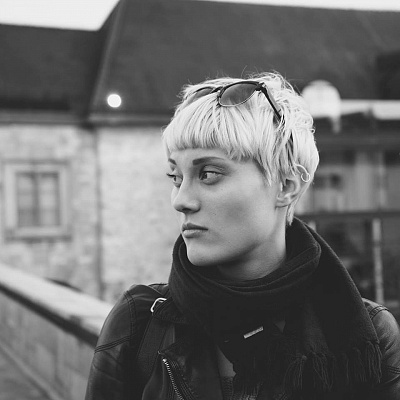 On March 26, an annual Ivan Ušakoŭ Award for the best set design was awarded at the Museum of Theatre and Music Culture. We are glad to announce that it has been awarded to Kaciaryna Šymanovič who designed the sets for 
Matches
 by Kanstancin Sciešyk, directed by Taćciana Laryna at the Chamber stage last September. This was her first major production. We are happy that it was her brilliant debut which was named the best scenography of the last year in our country.
Kaciaryna Šymanovič is a former student of Barys Hierłavan, a People's Artist of Belarus and one of the most influential set designers in the history of the Janka Kupała Theatre. 
Matches
became a sort of a final examination before her tutor and mentor. Stylish, geometrical design and dark-hued
colours
of the scenography supported the artistic concept of the director Taćciana Laryna and matched perfectly with the video content created for the production. The production team managed to create an integral visual image, and that was
greatly
to the credit of the set designer.
We are very glad that the co-operation of the theatre with Kaciaryna Šymanovič has already proved to be so fruitful and diverse. She has also designed the set design of 
Eĺza's Land
 by Yaroslava Pulinovich and now is working at another premiere, 
Radio Prudok
 after the bestselling journal by Andruś Horvat. Tickets for all of these productions are already available, so keep an eye on the playbills.