Congratulations to Mikałaj Pinihin!
30 november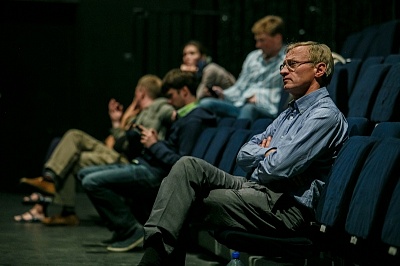 Mikałaj Pinihin, artistic director of the Janka Kupała National Academic Theatre, was awarded the title of Honored Artist of the Republic of Belarus.


The President of the Republic of Belarus signed the decree on December 26th, 2015. A number of representatives of different fields of activity were awarded "for the fruitful work of many years, exemplary course of duty, significant personal contribution to enhancement of the prestige of the state on the international scene, development of building, light industry, and farming, achievements in science and pedagogy, health protection, culture, and sport."

Our congratulations to Mikałaj Pinihin!