On 100th Anniversary of Birth of Tadeusz Kantor
19 october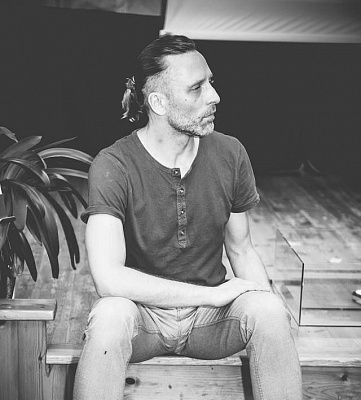 The Janka Kupała National Theatre, Polish Institute in Minsk, and East-European Performing Arts Platform are inviting you to events dedicated to the 100th anniversary of the birth of the prominent Polish director Tadeusz Kantor.


Masterclasses of Polish choreographer and director
Mikołaj Mikołajczyk
with actors of Belarusian theatres will be held
October 23 through 26
. Mikołaj Mikołajczyk graduated from State Ballet School of Poznan, cooperated with representatives of different dance styles (Henryk Tomaszewski, Conrad Drzewiecki, Mats Ek, Birgitt Cullberg, Ewa Wycichowska), devised plastic movements for many dramatic and opera performances, cooperated with Maja Kleczewska, Krzysztof Warlikowski, Grzegorz Jarzyna, Krzysztof Garbaczewski, and other prominent theatre directors.
The final event will be held at 18.00 on October 26 at the Chamber stage of the Janka Kupała Theatre.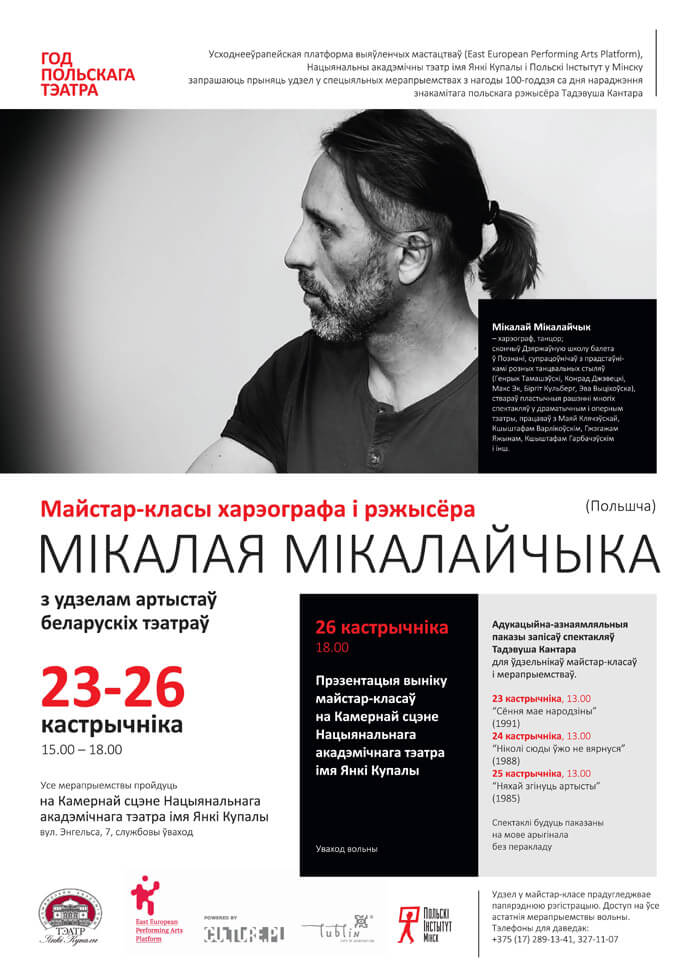 On the same days, videos of performances of
Tadeusz Kantor
will be shown;
Today Is My Birthday
(1991) will be shown on October 23 at 13.00;
I Will Never Go Back Here
(1988) will be shown on October 24 at 13.00;
Let Actors Die
(1985) will be shown on October 25 at 13.00. All performances will be shown in Polish without translation.
Tadeusz Kantor
(1915 – 1990) is one of the most renowned figures in theatre history of XX century, theatre director and set designer, who staged almost wordless performances in Krakow, writer, art theorist, actor, tutor of the Academy of Arts in Krakow. The events will take place at the
Chamber Stage of the Janka Kupała National Theatre
(7 Engels Street, staff entrance). Please, mind that you have to register if you want to take part in the masterclasses. All other events are free. Welcome!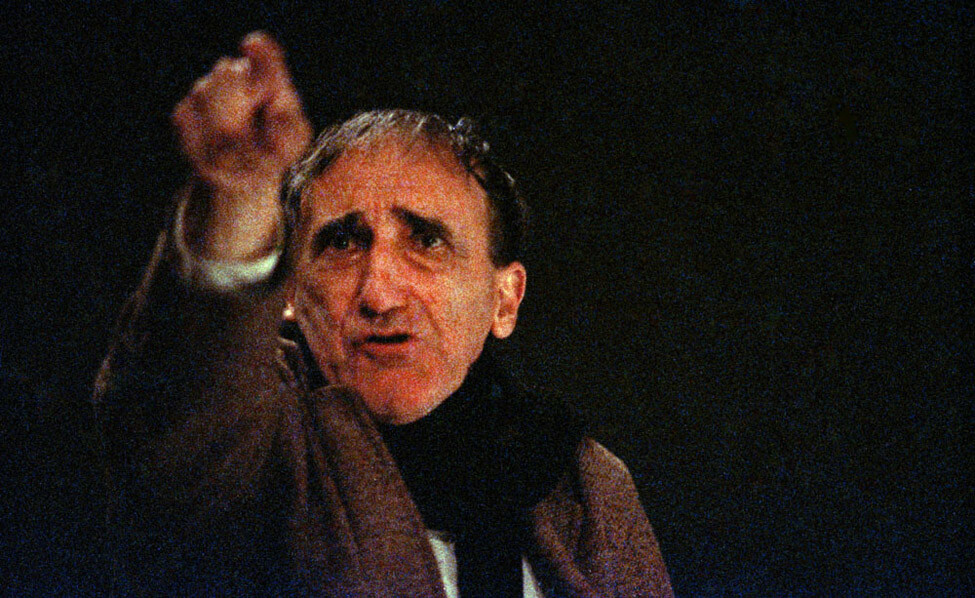 Call for more information: +375 (17) 289 13 41; +375 (17) 327 11 07