Matches. Premiere
08 september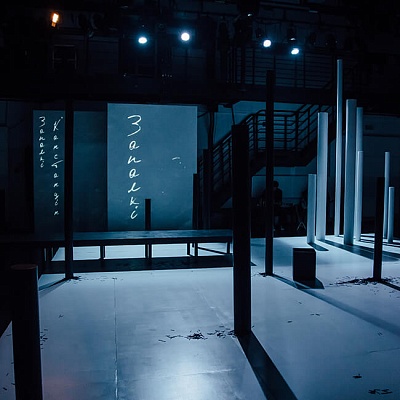 On September 5 and 6, Matches, a drama by Kanstancin Sciešyk, was premiered on the Chamber Stage of the Janka Kupała National Academic Theatre.



The play was directed by Taćciana Laryna. Set design and costumes were designed by Kaciaryna Šymanovič. Video content was created by Arciemij Kalinin. The music score was written by Eryk Arloŭ-Šymkus, Dźmitryj Jesianievič, and Michail Zuj. The text was translated into Belarusian by Maryja Puškina.

The cast includes Ivan Kušniaruk, Pavieł Astravuch, Dzmitryj Tumas, Dzijana Kaminskaja, Maryna Hardzijonak, Kaciaryna Alejnikava, Kryscina Drobyš, Uładzimir Rahaŭcoŭ, and Viačasłaŭ Paŭluć.

Next performances are scheduled for October 11 and 19. Tickets are available at the ticket boxes or our website.