Ała Jeljaševič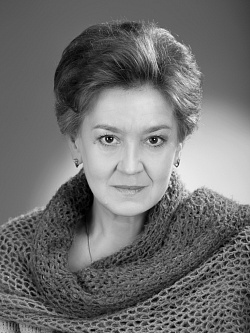 The holder of the title The Honoured Artist of Crimean Autonomous Republic (1999).
Ała Jeljaševič was born on May 27, 1949 in Minsk, Belarus.
In 1971 she graduated from the Theatre faculty of the Belarusian Institute of Theatre and Arts (the class of U. Małankin). She has been working at the Janka Kupała National Academic theatre since 1972.
Current roles: